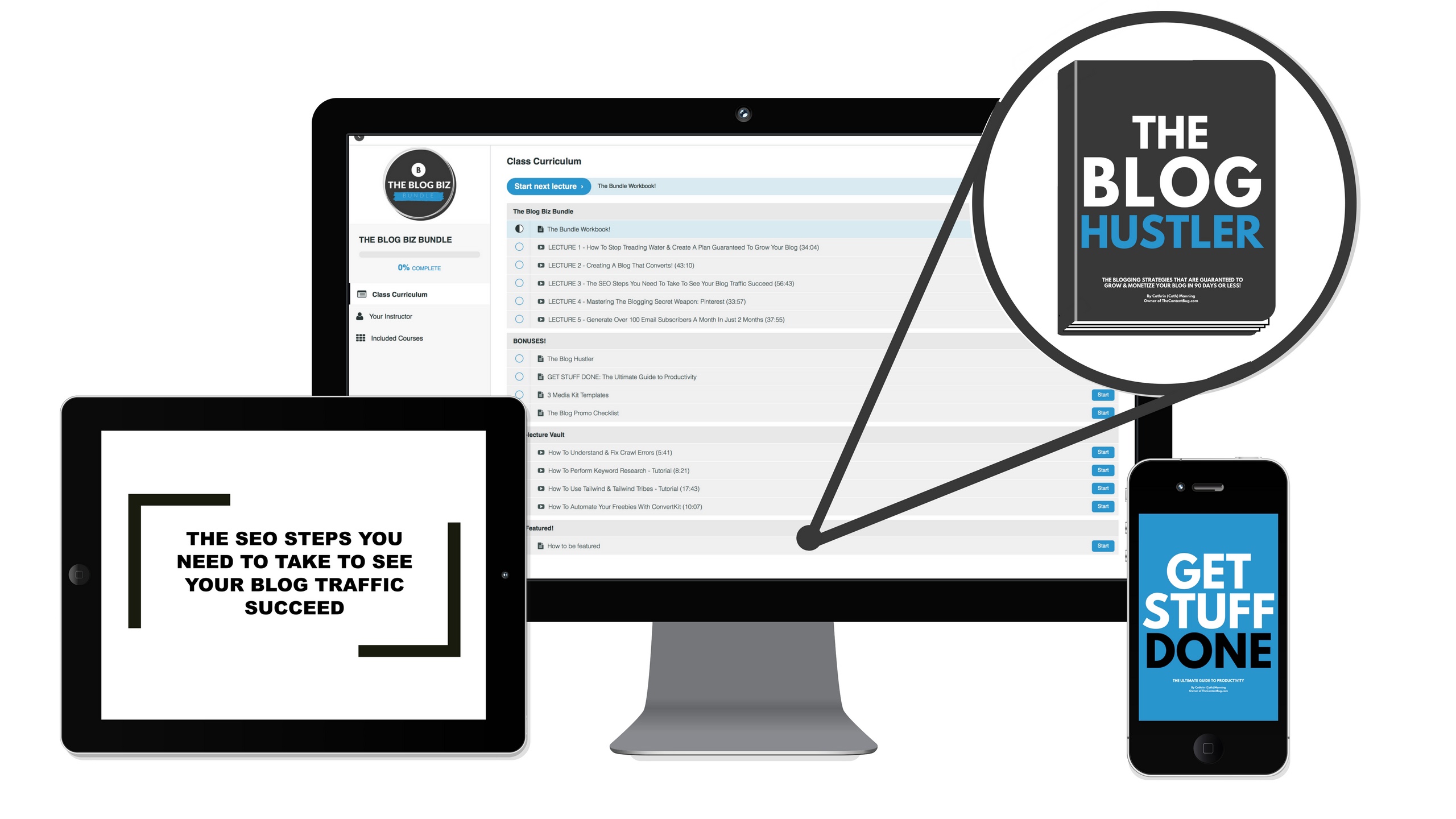 I created The Blog Biz Bundle to be the 1-stop to get all the strategies you need to actually grow your blog. No more surfing through Pinterest and turning to Google for the answers to your questions. This Bundle holds all the strategies that I used to dramatically grow my blog in just 90 days. Including the strategies that I still use today!
Honestly, growing my blog hasn't always been easy.
For 6 months my blog was stagnant.
- I was generating about 10 email subscribers a month,
- My blog traffic depended on actively sharing my blog posts in Facebook groups.
- And my income was non-existent.
I'm sure that were a lot of times that people looked at my blog and laughed. When they didn't want to follow me on social media, when they didn't care what I had to say, and they certainly weren't interested in signing up for my email list.
And there were times when no one could find me online.
I spent hours trying to learn all the strategies. I read blog posts, attended webinars, signed up for free email courses… but none of the strategies I learned seemed to work for me.
There were times when I thought that my blog was the problem. And even worse… sometimes I told myself that I was the problem.
It wasn't until I decided that to take matters into my own hands and decided to test out some of my own strategies that my blog took off!
Within the next 3 months…
- My blog generated over 100 email subscribers a month,
- My blog traffic doubled and I no longer had to rely on Facebook groups for traffic,
- And my blog income allowed me to leave my full-time position to take my blog biz full-time.
But it wouldn't have been possible without the strategies that I'm sharing in The Blog Biz Bundle!