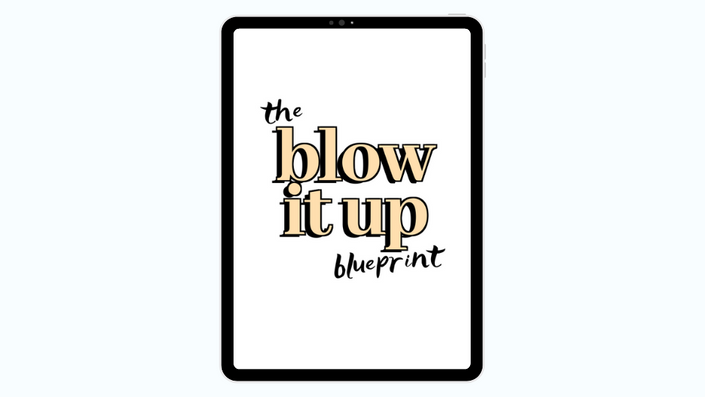 The Blow It Up Blueprint
Stop wasting time and fast-track the growth of your brand.
30 unique printable pages designed to help you BLOW UP your brand in the next 60 days!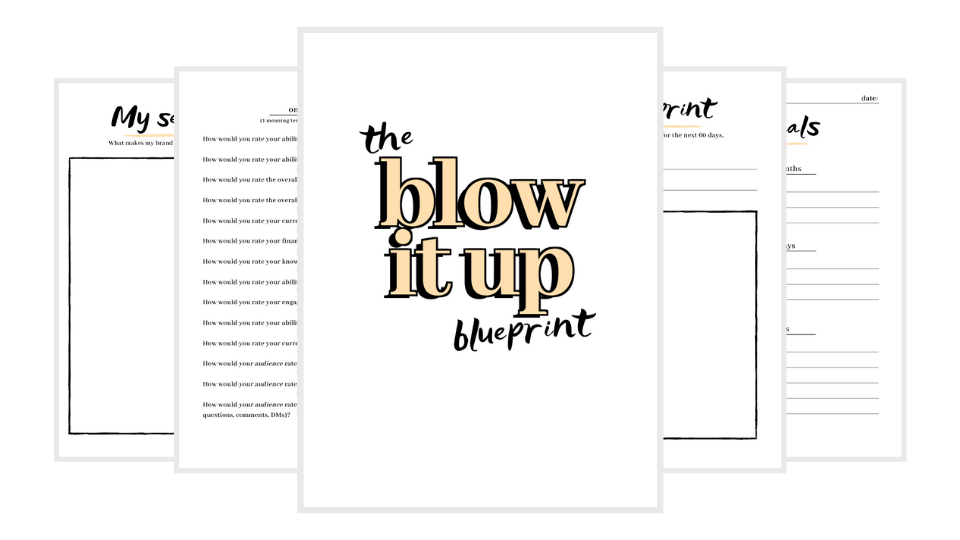 Including:
- 17 evaluation sheets to better understand where your brand is at today.
- Cathrin's goal setting strategies to help you set the right goals.
- The step-by-step process to create an action plan that will allow you to actually achieve those goals.
- And extra worksheets for brainstorming, weekly planning, & goal tracking.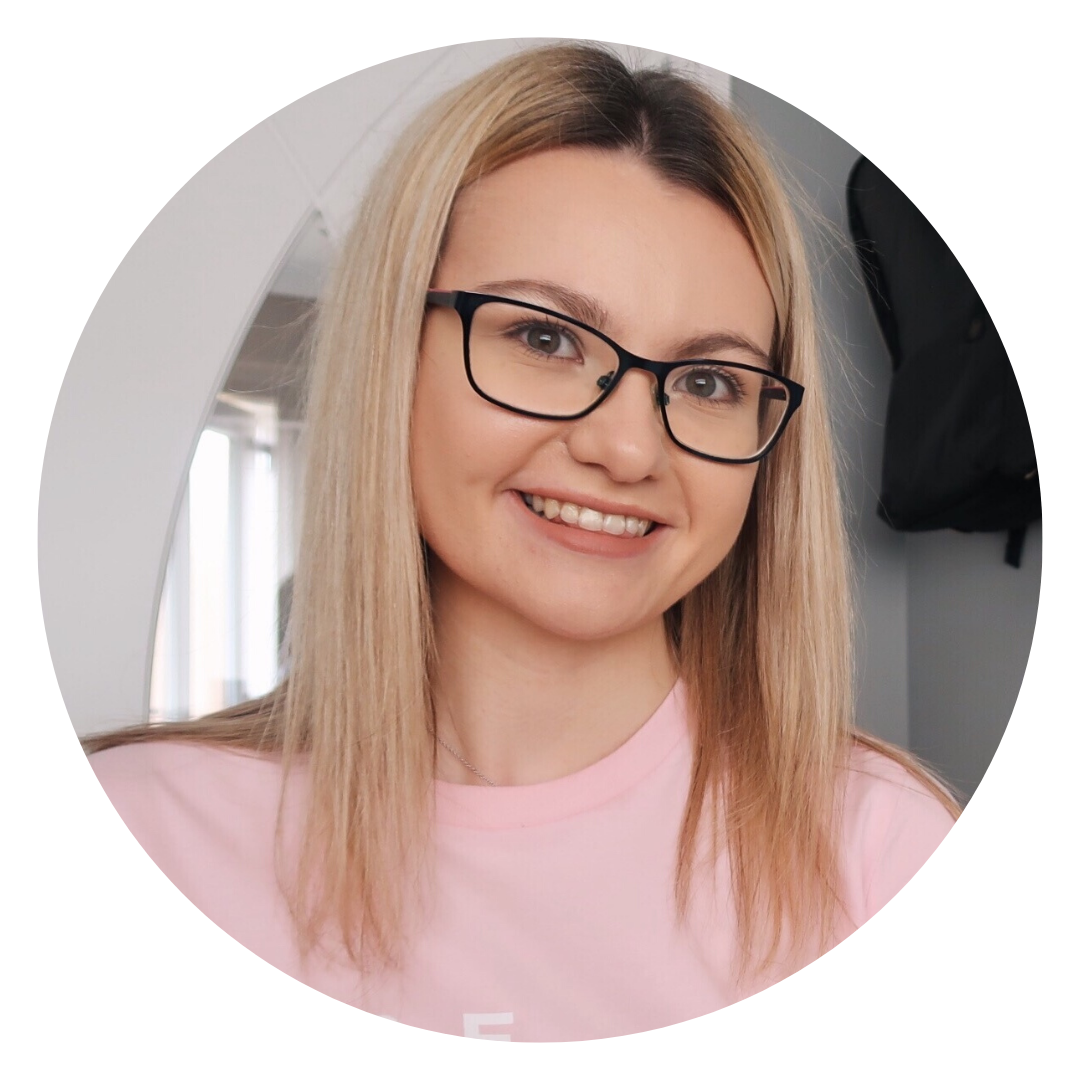 "It has been by far the most helpful resource I've EVER bought for my brand and YouTube channel."
- Courteney, from Courteney Rennie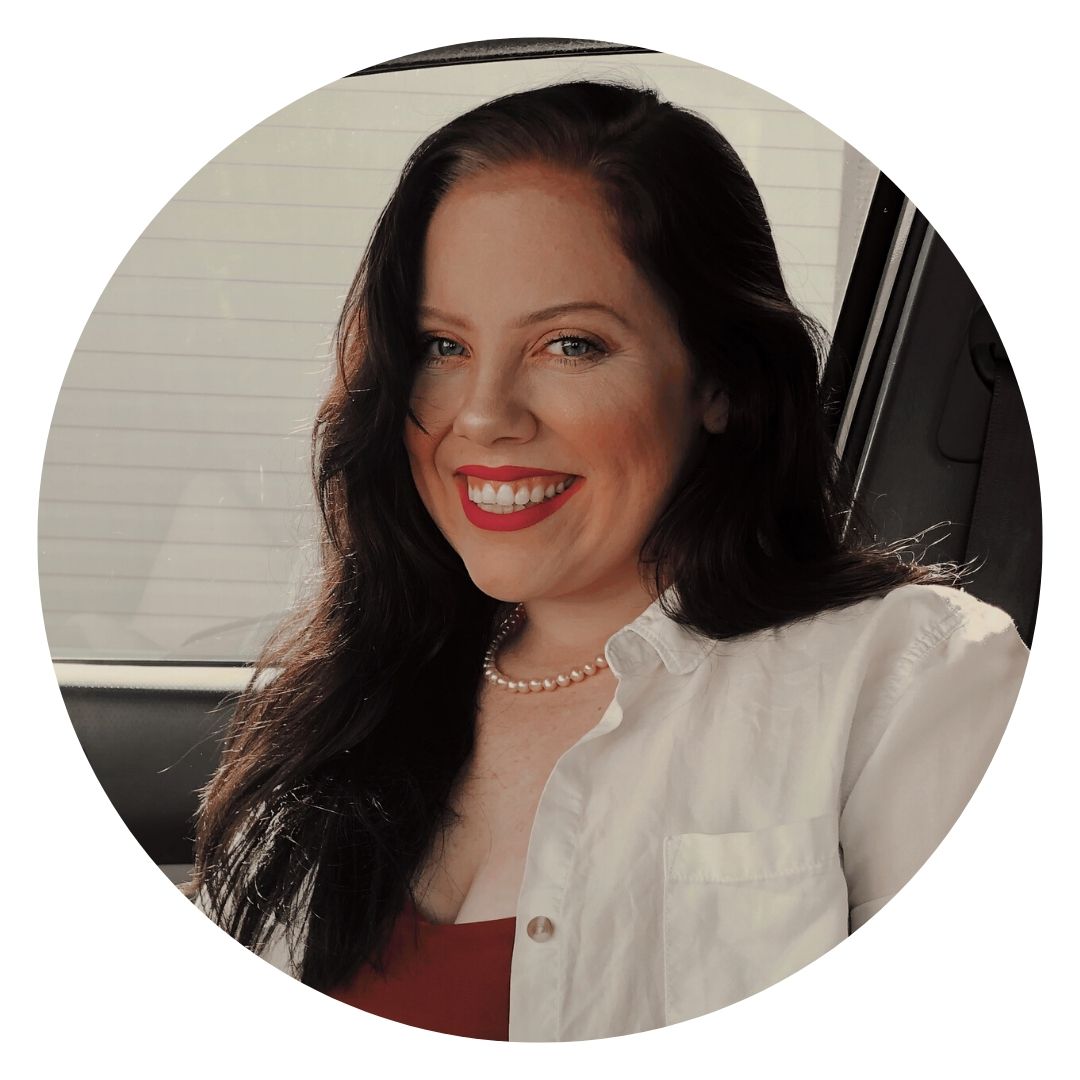 "No lie, the best thing I could have ever done for my brand. I've discovered why I'm not growing and it's so eye opening!"
- Bebee, from Honey Bebee
Here's what's gonna happen when you click that purchase button:
1. You'll be brought to another page to enter your email address and payment information,
2. You'll hit the button at the bottom to confirm your purchase,
3. And then you'll be brought inside the course platform to download your copy of the blueprint!
It's that easy, I promise!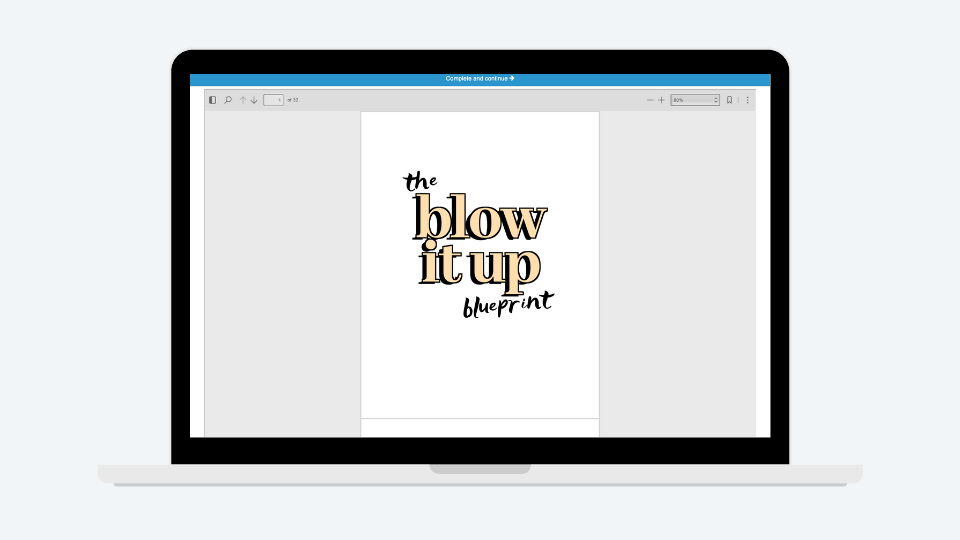 You will also receive an email with your copy of the blueprint that you can download to your computer or print out immediately!
If you somehow lose your copy, you can come back to this course platform to download the file again!
Due to the digital nature of this product, all sales are final.
There are no refunds available.